Gaelic students visit Gravir Museum
A group of Gaelic students spent an interesting week in the Pairc community as part of a new initiative by Co-Chomunn na Pairc.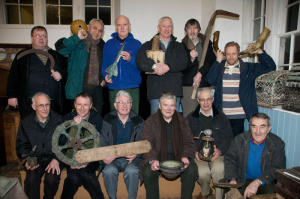 The residential course was based at Ravenspoint in Kershader with students staying in the on-site hostel. Each day the students had a Gaelic class in the morning and in the afternoon they visited Gaelic speaking homes to allow them to join in Gaelic conversation. In the evenings they visited locations like the Gravir Museum where members of the Comunn Eachdraidh described many of the artefacts and their uses in Gaelic. Local artists provided the entertainement for a celeidh on the final evening.
Posted by
cepaircadmin
| 0

comments